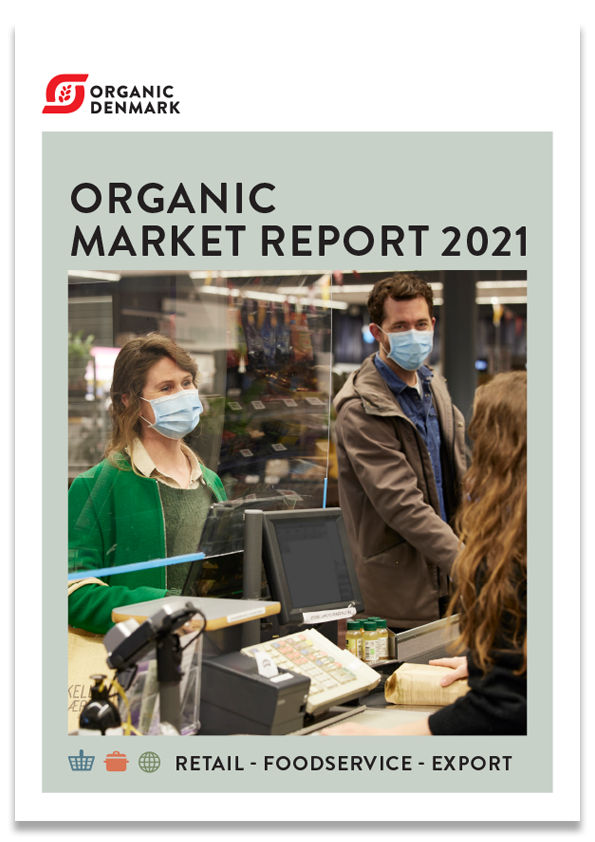 Organic Market Report 2021
Total sales of organic products in Denmark reached a whopping DKK 18.3 billion in 2020. We have now also reached an important milestone, with three in four consumers buying organic food products every week. This is a significant increase showing the secure foothold of organics among Danish consumers. 
In the organic market report 2021, you get a comprehensive overview of the market situation for all sales channels in 2020. Here you can be updated on the market development for organic foods in the Danish retail trade and foodservice sector. You can also learn more about organic consumers in terms of what characterises them today and what they will prioritise in the future, including the role that sustainability plays. Finally, you can be updated on the development in exports, imports, and the organic area. 
If you want to be updated on the Danish organic market, this is the right report for you to read. Please feel free to contact us, if you have any questions about the organic market in Denmark.