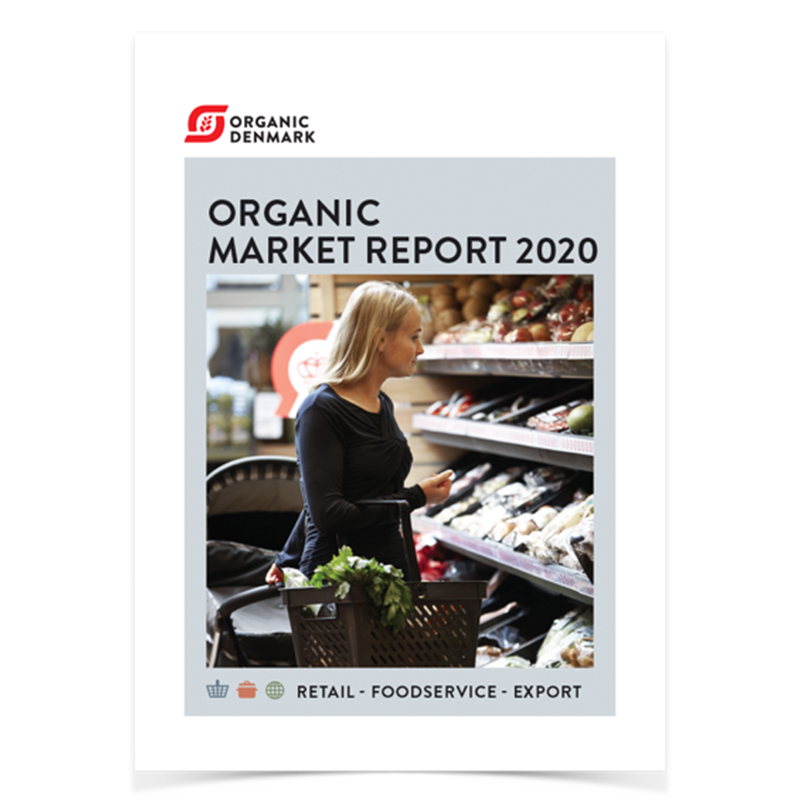 Danish Organic Market Report 2020
Organics in Denmark captured more than 1 percentage point in market share in 2019. This means that more than DKK 1 billion shifted from the conventional sector to the organic sector in an overall stagnant groceries market. Moreover, Denmark has the world's highest organic share and the most well-developed organic market making Denmark the World leading organic nation. 
In the organic market report, you can read about the Danish retail chains as well as online grocery shops organic sale. Moreover, you will get a complete and current overview of organics in Denmark including the development in foodservice, the organic consumers, main food trends and the organic farming area etc. 
If you want to be updated on the Danish organic market, this is the right report for you to read. Please feel free to contact us, if your have any questions about the organic market in Denmark.