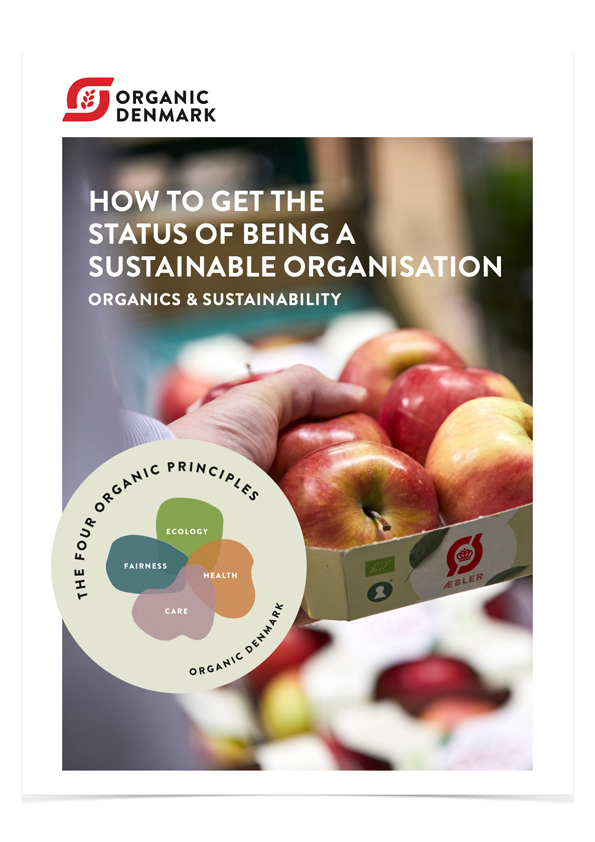 HOW TO GET THE STATUS OF BEING A SUSTAINABLE ORGANISATION
The basic concept of organics includes many of the agendas that consumers demand, and this must be developed and can be exploited. In the following pages, we will present Organic Denmark's proposal for how the actors in the value chain – based on the classic organic principles and values compared to the values of the consumer of the future – can create a unique position in the market by showing that organics is synonymous with built-in sustainability.
The goal is to inspire and highlight a higher level of involvement in organic agriculture, thus supporting its growth potential, since several of the values of the consumers need to be supported in the future. It is a journey and a process where the actors in the value chain choose a starting point – and build on from there on an ongoing basis. A process that can push the organic market to the next level.